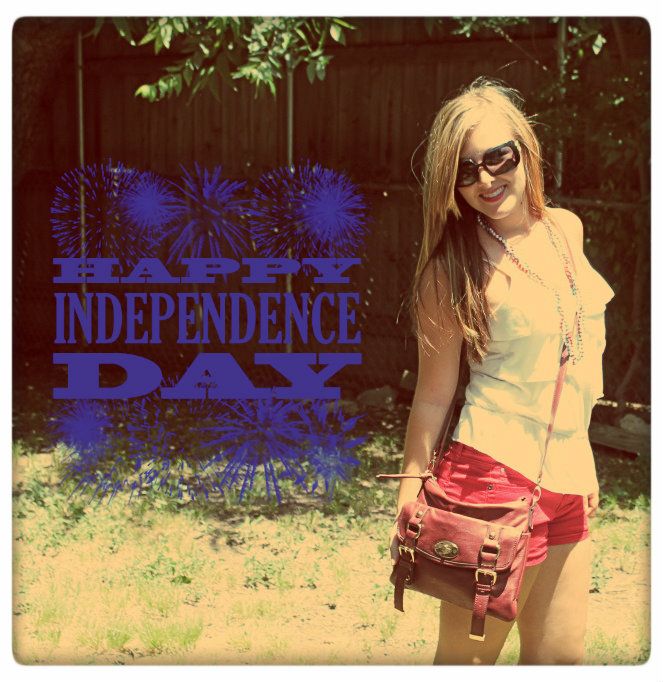 I absolutely LOVE the Fourth of July. I don't know if it was because of the pool parties and beach bonfires I attended on the patriotic holiday growing up in California, but something makes my die-hard American spirit kick up during July. I MUST dress in red, white, and blue, and it must be fashionable. I pieced together the outfit above the day before, but something wasn't right about it, until...
Hat:
Target
, Necklace:
Dollar Tree
I found this trendy straw fedora hat at Target while picking up some last minute pool party items, and I was sold! The tan and white stripes on the ribbon make it easy to accessorize with any brown-based outfit, and the dark blue base was just what I needed to complete my Fourth of July outfit. I was and still am
overly excited
pleased with my festive ensemble.
I enjoyed a festive day in Dallas, TX, complete with lounging in the pool, BBQ'ing steak kabobs and corn-on-the-cob, catching a drink in the evening, and enjoying the fireworks display and appetizers on a rooftop patio.
A cutely decorated house I saw on our walk over to the rooftop restaurant/bar.
I was lucky enough to enjoy the company of this handsome fellow all day.
What could make an already fun-filled day even better? The fact that I got to celebrate my first 4th of July with Joe as a couple. He thinks I'm silly, but I love to count all the "firsts" in our relationship, each holiday (no matter how big or small) included. What girl doesn't?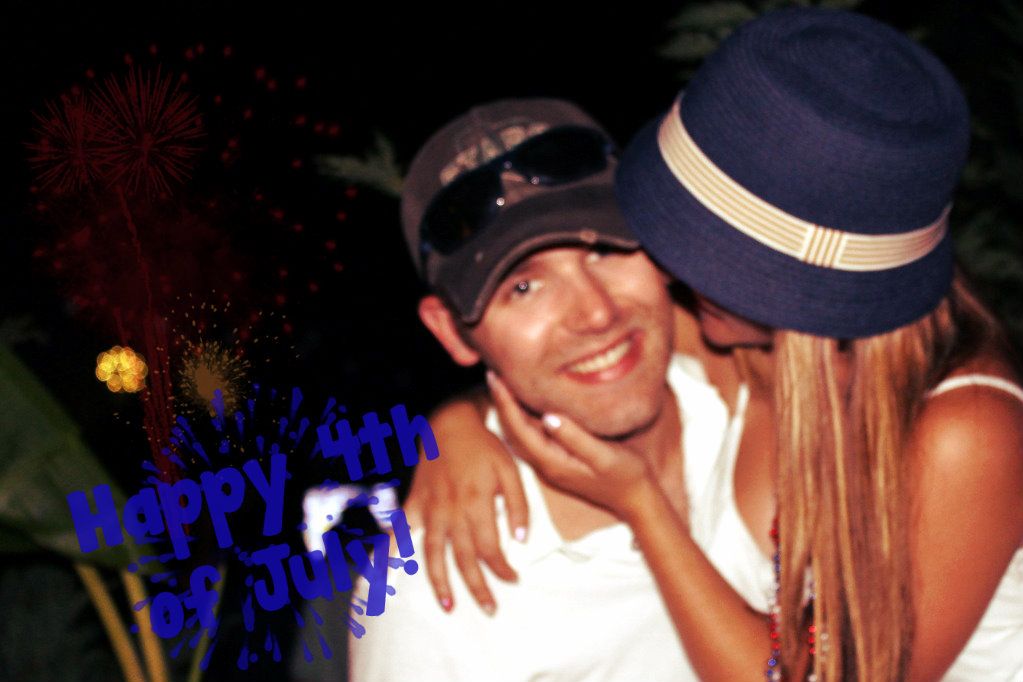 I hope your Independence Day was just as much of a blast as mine was!

XOXO,

Sarah B Texas

Hey, y'all! I hope you had a great 4th of July holiday. I know I did! Here's a snapshot overview of my Wednesday experience. I had the time of my life, and couldn't help but be proud to be an American on our Independence Day!