With the Fourth of July coming up in just a few days, I decided what better way to get ready for this holiday than to treat my blogging friends with a little American Flag nails tutorial? :-) In just 3 easy steps, you can flaunt this fun design, too!
I used the following nail polishes to complete this patriotic design:
Basecoat: Creamy Opal (#93) by Sinful Colors ($2.99 at your local pharmacy/grocery store)
Blue Stars: Blue Glitter (BNA508) by L.A. Colors: Art Deco ($1.00 at Dollar Tree)
Red Stripes: Red (BNA519) by L.A. Colors: Art Deco ($1.00 at Dollar Tree)
** Can't find the L.A. Art Deco nail polish? Use polish you have on hand with a Wooden Dotting Pen. It works the same, if not better! Check out this one, available for $2.12:
1. Start with a white base coat.
I used Creamy Opal by Sinful Colors because it was what I had on-hand, but I would recommend a matte creme, less-opaque color for a better result. I'm not a fan of how opaque and shiny the color is for this particular design, but it gets the point across.
2. Draw a small square in the right corner of your nail
, closest to the cuticle with the blue deco brush. The Art Deco line by L.A. Colors is amazing in that it provides you with an easy-to-use, long pointy brush. What makes it even better is the fact that they're periodically sold at the Dollar Tree! If you don't have a Dollar Tree near you, Sally Hansen sells a nail art pen for around $4 at your local drugstore. They work just as well!
3. Draw on your flag's stripes with the red deco brush.
Start from your cuticle, drawing a line at the very top. Don't worry about covering your cuticle or skin with polish, that's easy to clean up with a cue-tip and some nail polish remover later on when your artwork is dry. Work your way down, making sure to have a stripe placed against the bottom of the blue square, like that of the USA flag.
Add some clear topcoat once these layers are dry to ensure your design won't chip, and there you have it! Super quick, yet super cute American Flag nails, patriotically done for your Independence Day festivities! What's more is that they look great on your toes, too!
So, what do you think? If you try it out, be sure to send me your pictures, or link back to this post so I can see your work! :-) What ways are you getting ready for the 4th of July? Leave a comment with your ideas below!
I wish everyone a very happy holiday this Wednesday, and hope you enjoy whatever you have planned! Stay safe and have fun :-)
XOXO,
Sarah B Texas
------------------------------------
This post has been featured on: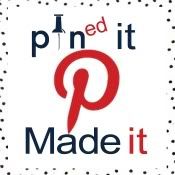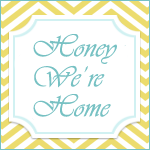 For a few years, I worked in two different positions that required me to have either clear or french nails, no variety. Once I moved on to a position where I had more freedom to decorate my fingers as I pleased, I decided to start experimenting with different designs and colors.